A Divine Feminine Weekend
Living in Joy
July 13 & 14, 2019


Kittery Point, Maine
Celebrate your radiance! Celebrate the Earth & the Ocean!
A deep dive into living joyfully & in harmony with nature. 
Nourish and play in Nature, eat delicious meals, & uplift your vibration with sound healing
Embody with Qi fusion (yoga, qigong, meditation, mantra)
Self-love & care, connection with spirit & community
Live in Radiance!
Activities will include:
Saturday July 13
Day Qi Fusion, meditation, walk, swimming & floating,
Self massage, Restorative Yoga, Savasana

Lunch, prepared for you:
(your choice lobster or chick pea rolls, fresh green salad from my garden, strawberry rhubarb pie, picked and made by Susan)
Dinner We will make dinner together and explore healthy, balancing foods for summer.
(spring rolls, local , barbecue chicken local & organic, fresh veggies, watermelon & mint)
Evening Bonfire/ sound healing & Yoga Nidra (deep relaxation)
Sunday July 14
Morning Juice or smoothies, Qi Fusion & meditation, more swimming & floating
Lunch at a local restaurant (additional cost)
Retreat Price: $175.00 ($181.00 with paypal fee)
 Please let me know if their is a problem with button sign up!
We will be a small intimate group, so no refunds. However you can gift your spot to a friend. 
Testimonial
"Aligning with the Divine Feminine spoke volumes to me – not only with pursuing spiritual exploration – but also connecting with other like-minded women in a safe and supportive atmosphere. I have been trying to think of what I enjoyed the most and started off with yoga and movement, but guided meditations and spiritual teachings held equal weight. Oh my goodness, the food! I absolutely loved learning about healthy culinary practices. You and Cada have a wealth of knowledge about Ayurvedic wellness and I am continuing to incorporate that learning in my day life. I was very touched by the native flute pieces … which highlighted the other healing rituals throughout the weekend.
Being outside in group movement practices and walking along seacoast paths together meant a great deal to me, but capping it off with seeing the American Bald Eagles take flight from their enormous nest was nothing short of magic.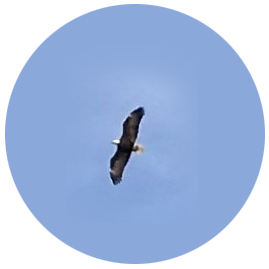 photo by Elin
How you orchestrated that all in two days is amazing! The weekend touched all the senses and opened new ways of seeing the mystical in all that surrounds us. Thank you for the many opportunities to remember that there is Divine within us as well – we just have to be present and open enough to notice."  Elin P.
Your hosts Susan & Cada May